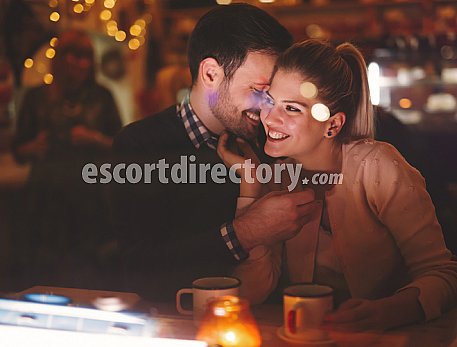 Follow the rules of casual sex
We are living in a time where casual sex is no longer taboo, on the contrary, everyone does it and it takes any forms and shapes, according to all our needs and expectations.
We have the booty call, that non-committed sex, no strings attached sex date with someone you've once met at a party, had sex, the erotic chemistry was there, but nothing more, so you've decided to keep in touch just for sex; the one-night stand, with that hottie you've picked up the night before; the booked sex, with a professional escort that knows exactly what your sensitive spots are and how to make you all aroused and excited; the recreational sex, with that hot companion that you fantasize about, that happens on a regular basis and so on.
But what's important about casual sex is not the label you apply to it, but the rules you must follow when doing it. And trust us, no matter the type of casual sex you're opting for, the rules are the same and should be followed if you want to have fun without complications!
Rule no 1 – Casual sex has nothing to do with emotions
Leave the emotions by the door when signing up for casual sex. The best way to avoid involving the emotions into the mix is to have casual sex with a professional lover, an experienced escort that knows all the rules of the game and can offer you some amazing sex instead.
So, choose a companion that you feel attracted to, or that arouses your wildest and deepest fantasies and just go with the flow. Have some no strings attached fun, flirt, have wild sex, turn those wet dreams of yours into reality and stick to that. Remember that the escort is a well-trained professional that is here to offer you exactly what your body and mind needs, but that's all!
Do not get emotionally attached, and in order to do that you can either stick to the rules, or choose to date a couple of escorts in the same time, or even drop an escort if you feel you're getting to close and personal.
Rule no 2 – Be whoever you want to be
The fun part of casual sex is that, unlike a real relationship, where truth and trust are the key to making things work, here you get to be whoever you feel like being. Have fun, invent a new persona, set up a character that you could be and enjoy the role playing. In order to keep things on a normal note, it is very important to stick to a character that is different but not that different from you.
So, if you are a gentleman in the real world, try not to choose a character that is completely the opposite of that, aggressive and impulsive, because it may take you way out of your comfort zone and it may freak out your escort date.
Rule no 3 Always come prepared
If you are dating a professional companion then condoms, lube and sex toys are always on her purse, but a man can never be too sure about anything, so it is best to have with you the products that you like using or that are fit for your needs.
So, if you are allergic to latex and you use only a certain type of condoms, make sure you have them on you when meeting the escort you've fantasized about. Or, if you are into light submissive/dominant games, then bring with you the toys you like to be spanked with. This way your satisfaction is guaranteed, and you are also not putting the escort into a weird situation, by not having on her the exact items you love and need.
Rule no 4 Keep things under control
Casual sex can be really addictive, with all the amazing sex, wild fetishes, kinky costumes and lack of post sex responsibilities, but try not to make a habit out of it. Keep things under control by shaking things up: you can have a date with a dominatrix that can fulfil your wild fetishes and then you can book a date with that escort you've been seeing on a regular basis, and enjoy the girlfriend experience. And why not, in between you can ask a lady out for dinner. The secret is to have a complex lifestyle, combining casual sex with meaningful dates.
Rule no 5 Make sure everyone involved knows that this is casual
When having casual sex is very important that all those involved are aware of the type of relationship you're having. This is the best occasion to label something from the very beginning. So, make sure that your partner knows that this is just casual sex. This way you avoid having awkward conversations or creating high expectations from the person you're dating casually.
These are just a few of the rules we all must respect when engaging into a casual sex type of relationship. Follow them, respect the boundaries of a commitment-free relationship and if you feel like things are getting too personal and emotions are involved, talk to your partner and if the feelings are not mutual, take a step back to cool down.