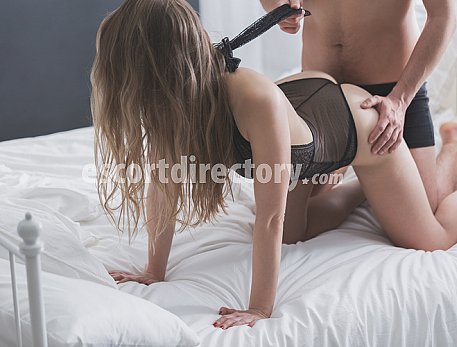 Using some gadgets in the bedroom can surely help set up the mood for an intense erotic adventure. And, although men aren't into accessories like women are, there are a couple of sex toys that every man should try out at least once in his lifetime!
So, ladies, having the right toy at the right moment can lift you up right to the regular escort status! That's why you should know the market and the types of sex toys best preferred by men and always come prepared with all the necessary gadgets, at a date.
Women are multi-skilled, but when it comes to great sex, there is a limit to what a woman can do in the same time. Here is where a good sex toy can come in handy. If you know how to use it, these wonder male toys can enhance your partners orgasms, can prolong its erection, can create extra stimulus on the prostate and can even maximise his stamina.
Here are a couple of male sex toys that every man and escort should have and use in the bedroom:
1. Strokers
If you are a sex toy noobie, then you have to start with the sleeves and strokers, because it offers you both the intensified feel during masturbation and the discretion, because of their basic, non-conspicuous look. These masturbators have a basic, discreet and easy to use design, perfect to offer you a great feel on the entire length of your penis, during masturbation. Also, because of their generic look, you can also hide them in plain side. The sleeves and the strokers are easy to use, very easy to wash and are made from a friendly material.
2. Cock Rings
Everybody knows what a cock ring is and every man should have one in his night stand. The cock ring is designed to offer you a stronger and longer lasting erection, by trapping the blood into the penis, while the penis is erect. Some also offer vibrations, perfect for both partners! Use them without worries, if you want better stamina in bed, a firmer penis and a happier partner at the end of your date.
Ladies, if your date doesn't know what a cock ring is, maybe you should introduce them to this little, bad boy!
3. The Fleshlight
The Fleshlight is legendary in the male sex toys sector. It is called so, because of its shape, similar to a flashlight. It is an amazing product, designed to be used during masturbation for a closer to reality feel. It is made from a material that replicates the skin-feel and it can come with different textures inside, for a deeper satisfaction and pleasure.
Ladies, you can use a Fleshlight when you are with a client that is a beginner when it comes to sex, in order to teach him a couple of tricks and help him maintain a longer erection during actual intercourse with a woman.
You want to offer your favorite, regular client, a special gift? Then a Fleshlight designed after the vagina of his favorite porn star, will be the ideal present. Yes, you've heard that right, a couple of famous porn stars have accepted to let their pussies get moulded for a special edition called the Fleshlight Girls.
4. The Prostate Massager
This is the best friend a man can have in the bedroom! The prostate gland is located a few inches deep inside the male anus and when stimulated it can give an amazing, full body orgasm. So, having a prostate massager is a must, if you want to enjoy a deeper and more intense climax.
5. The Penis Extension
If you feel that your current penis size is just not enough for the ladies, or you just feel insecure because you're not fitting into a self-made chart of what your penis should measure, then the penis extension can help you fight off those insecurities. The penis extension acts like a glove for your penis, covering it up in a thin layer and offering in return that extra length and girth you've been dreaming about.
Try all those products presented above and when you feel comfortable enough go to kinkier stuff. The sex stores are full of amazing, wild gadgets, perfect for an adventurous spirit in bed!
And ladies, if your partner hasn't tried a certain sex toy yet, especially designed for men, that doesn't mean that he wouldn't be up for a test. So, bring those toys with you at your next date and maybe you'll open someone eyes about the wonders of modern toys and sexual satisfaction!