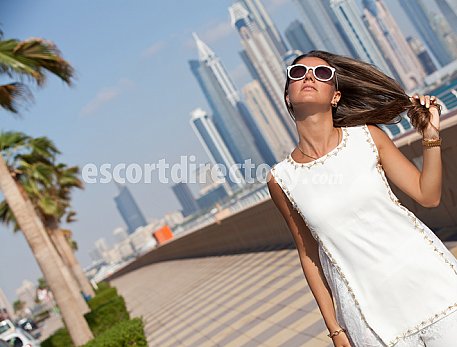 You're promoting yourself as a high-class escort and you're looking to expand your clientele along the rich and famous? In that case, you have to do your homework and learn all about the luxuries of the high-life. Because knowledge is power in the escorting world.
By knowing what are the most luxurious hotels, cars, gems, cities, restaurants, designers and so on, you are one step closer to your desired clientele. Read all about that and you'll know exactly where you'll find your future date spending his free time.
In this article, we will talk about some of the most luxurious chain hotels around the world, a very useful information to know, especially when you are targeting such a high clientele. Get familiar with these hotels, with the set-up of their bars and their restaurants, check out the proper dress code for such places and make sure that during your next date with a fancy client you'll look elegant, classy and charming.
Here are a few of the most luxurious hotel chains in the world. Take a look and enjoy!
1. Intercontinental
We are talking about a hotel chain with over 178 hotels. It is one of the first luxury hotel chains out there and some of the most famous locations are the ones in New York, Mumbai, Bora Bora, Paris and Las Vegas. Did you know that one of the most expensive hotel suites in the world is at the Hong Kong Intercontinental hotel? The price for one night is around 13.000 dollars. Impressive, right? Well, if you'll play your cards right, maybe you'll be one of the lucky ladies to stay there!
2. Jumeirah
The Arabic word for "beauty" describes best the Jumeirah hotels. This luxury hotel chain has locations in places like the Middle East, Maldives, Frankfurt or London. You're looking for the gorgeous spas in the world? You'll definitely find that here!
3. Aman
The Aman properties are amazing resorts, offering unique experiences to all its guests. Did you know that there is a ratio of four staff to one guest? Yeah, you've heard that right, four people looking to please every need you may have during your stay at Aman. Some of the most luxurious Aman locations include the ones in Bora Bora, Morocco, France, and Italy. Each Aman guest stays in a private villa, with an impressive view to the sandy beaches, the golf court or the ski path.
4. Mandarin Oriental
You want to be seen hanging out with the best, la crème de la crème of the high-class society? In that case, you need to book a date with your regular, at the Mandarin Oriental. The favorite place for actors and designers, the Mandarin Oriental offers a variety of body treatments that will make you feel like you've reached heaven. You can book a date with a client in the Mandarin Oriental luxury hotels in Las Vegas, the Middle East, New York and Asia.
5. Ritz-Carlton
Ritz-Carlton is the name of luxury in the hotel industry, so don't miss the chance of experiencing the full Ritz experience. The hotel chain is partially owned by Marriott and it can be found in 87 locations in countries like New York, Bahrain, Los Angeles or Saudi Arabia. Go on a crazy weekend sex retreat with one of your clients there and you'll find out on your own why Ritz Carlton it's such a big name in the luxury hotel industry.