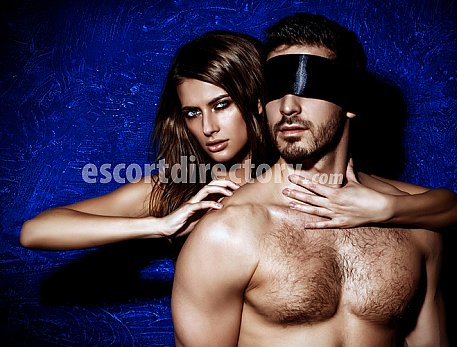 You are a beginner, looking to figure it all out, or a hobbyist, excited at the thought of meeting new, professional lovers every day? Either way, you must have noticed already that there is a particular slang, used in the escorting industry, terms that you have to know and use if you want to fit in.
So, read all about the things that you are interested about, get familiar with the terms and their abbreviations and, this way you'll avoid getting in trouble or into situations that you don't want to be in.
Escorts – learn all about the services provided, and do not put yourself in awkward situations
As an escort, do your homework in advance, learn all about the services available in this industry, choose to present only the ones that you feel comfortable doing and do not accept service solicitations if you don't know exactly what that service really implies.
Sometimes asking and admitting that you don't know something escort-related is even better than putting yourself into a situation when you need to refuse your clients request, during your date, because of miscommunication.
Hobbyists – know what you want and what your limitations are
As a hobbyist, you too have to know the meaning of the services listed by the ladies and choose accordingly. Do not opt for a service if you are not up for it, because you may end up wasting both your time and your partners time.
These are some of the most frequently encountered escort services that you absolutely need to know if you are an active player in this industry, both as a provider and as a hobbyist.
Keep in mind that there are many other terms related to the services provided in this industry, but some of them are part of a specific niche or are not that popular. Now we focus only on the vanilla terms, the ones most commonly used in escort-talk!
A-level or Greek – this service refers to anal sex, and if an escort is mentioning this service in her service list, that means that she is willing to do anal with you. But, when choosing this service, see if there are any extra-fees for A-level, added to the hourly fee.
BBBJ – also known as Bare Back Blow Job, refers to fellatio performed without condom.
CIM or CIF – those two terms refers to the way the sexual act can complete; CIM comes from Cum In Mouth, while CIF stands for Cum In Face and both are commonly used in the context of fellatio performed without a condom.
GFE – is a very common term, that means Girlfriend Experience. It refers to a date that goes on in a similar manner like a date with a normal girlfriend. Sex is in general pretty vanilla and it can also involve kissing, caressing, a long foreplay and spooning.
PSE – in opposition from the GFE – Girlfriend Experience, PSE – Porn Star Experience is a session that mimics the XXX movies, where the lady is a pro and sex is wild and in a variety of positions.
MSOG – this stands for Multiple Shots On Goal and implies the fact that the hobbyist can climax more than once during the date. This is a thing to be discussed before the date, because some escorts want to know precisely if the date is one climax related or if the client expects to have multiple orgasms. This way, the escort can structure and plan the time spent together, accordingly.
Russian – Russian sex implies rubbing one's penis between the provider's breasts.
Age Play – when one or both of the partners are pretending to be younger than their actual age.
Rimming Give/Receive – this means performing or receiving oral sex on the anus and it is also known as analingus.
Pegging – means anal penetration done by a female to a male, using a device like a butt-plug or a strap-on.
BBW – this term refers to Big Beautiful Women and it refers to the clientele attracted by escorts with voluptuous curves.
Pearl necklace – this stands for the hobbyist ejaculating on the providers neck/chest, producing a white, pearl like, decoration.
NQNS – stands for No Quit No Spit and implies performing oral sex, to completion, with swallowing.
Off the Clock – refers to all activities done with the provider, that she is not charging.
P4P – is translated into Pay for Play and it refers to the idea of paying for sexual favours.
Role Playing – means acting out a sexual fantasy, in a particular scenario, with roles and costumes, in order to satisfy the hobbyists desire.
Tea bagging – implies sticking the client's scrotum into the open mouth of the partner.
Golden Shower or Water Sports – this activity involves urine play, more specifically urinating on your partner.
These are just a few of the most common sex related slag term used in the escorting business. Read them all and use them to describe the terms of your date and the services that you are expecting to receive during a date.