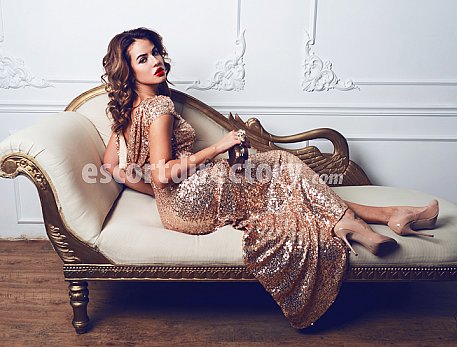 You're not at the Cannes Film Festival yet? Don't worry, although the event is under way, there's still time to arrive in the south of France, at the hottest event that shouldn't by missed by any high-class, elite escort!
But wait, going to Cannes is not as simple as it may seem, because a major event such as this requires some rules of conduct and know-how so that you can fit in with the rich and gorgeous of this planet. So, do your homework in advance, know all the events that take place during the 12 days of festivities, respect the dress codes imposed by each event, find a proper accommodation and learn to blend in!
Because you have thought of attending the Cannes Film Festival in the last minute, you won't find proper accommodation in Cannes, so check out the surrounding areas and the neighbouring towns, like Juan Les Pins, which is a ten-minute train ride away from the film capital, or Nice – a 30 minutes' train ride from Cannes. Buy a train travel card and you'll have a fast and affordable way of traveling back and forth from Cannes.
The Cannes Film Festival Events Calendar!
Why we push you to go to the Cannes Film Festival? Because all the extravagant parties and rich people will be there these days, looking to have fun and looking for elite companionship.
Here are some of the top events taking place in Cannes:
Monday – May 22
Elton John's The Cut world premiere, a luncheon hold at La Plage Royale, that celebrates the world premiere of Elton John: The Cut.
The annual Trophee Chopard event at the Martinez.
L'Oreal Plage Open Air Cinema, presenting Eva Longoria with Lowriders.
Tuesday – May 23
De Grisogono, luxury jewellery, hosts its annual party at the Hotel du Cap.
Wednesday – May 24
Phillip Plein - a cruise show at the designer's Cannes villa, La Jungle du Roi.
Chopard - Gents Night at Martinez Hotel.
L'Oreal Cinema Club – hosting a bash to cap off the week's events and screenings.
Thursday – May 25
amfAR's Cannes Gala at Hotel du Cap. The guest list is star-studded for the 24th annual gathering.
For Friday, May 26 and Saturday, May 27 the events are yet to be settled.
You don't have an invitation or a partner to get you to those glam parties? Don't worry, because these days Cannes is all about fancy events and parties. Try the animated atmosphere at the Grand Hyatt Cannes Hotel Martinez, at the Five Seas Hotel or at nightclubs such as Gotha Club or VIP Room. You'll surely have a lot of fun!
Dress to impress and follow the dress codes
Knowing what each and every dress code means is vital for a high-class companion. Read HERE what every dress code really implies and stay fashionable.
When preparing your bags keep in mind that on the French Riviera, on this time of the year the temperatures are around 25 degrees Celsius, so it may be cooler during the night. In that case pack accordingly.
The events taking place during the day often require an informal wear, so choose the smart casual look for screenings and hanging out. Do not wear flip-flops, instead you can opt for shoes or sandals.
For evening screenings and events respect the black-tie dress code, that means a cocktail dress or even a ball gown. Keep it classy and do not go for short skirts or dresses. Also, put on heels but choose a decent heel size because there's a bit of a walk when you enter one of the Cannes events.
Also, pay extra attention to what you are carrying in your handbag because there are mandatory bag searches and you don't want a bodyguard to go through your lube, condoms and sex toys. So, keep it light and use a small bag that can be easily searched.
These are just a couple of things you need to consider when going to Cannes. Now, pack your bags, put a sexy smile on your face and go crush some hearts and make some new clients!