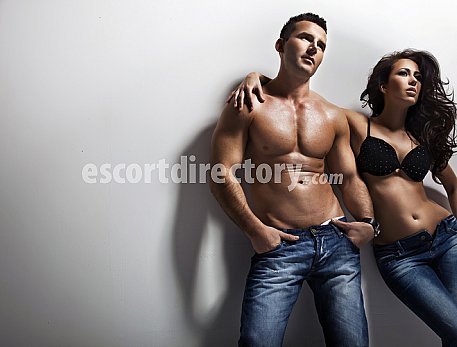 Working as an independent escort, being able to make your own schedule, planning your free time just the way you want it, being able to take a break whenever you feel like it and selecting your clients after your own rules, can be really appealing to many ladies planning to embrace the escorting career.
But working solo also comes with a lot of stress, when it comes to finding the right clients, proper marketing tools, finding the perfect incall/outcall locations and dealing with the screening process of each and every client, for your own safety.
That's why, working for an escort agency can sometimes be a breath of fresh air, after a period when you've had sleepless nights, thinking of how you can improve and extend your client list.
An escort agency offers you a steady schedule, a sense of financial security and also some much-needed feeling of safety from all the weirdos out there. But knowing how to choose the right escort agency is a must, because there are a lot of scammers, trying to take advantage from your work.
So, learn to be selective and start asking the right questions, when meeting with potential escort agencies. Keep in mind that when you are at a meeting with an agency, you and the agency representative are on equal ground, so don't be shy, nervous or intimidated. You have the right to be picky, to ask questions and to ask for assurances that they are who they claim to be. So, don't let yourself be bullied and don't ever think that they are doing you a special favour by taking you in! No, the favour works both ways, so keep your ground and be firm when discussing the terms of your collaboration!
1. How will you get payed?
You have to know the hourly rate that you'll get paid, if there is a minimum booking time – for example a two hours minimum date, because this way you know that you'll have access to a higher clientele, rather than the half an hour minimum booking time, asked by some.
Ask about the fees in case of an extended date or a special service request, ask the agency if they provide their escorts with essentials like condoms, lube, sex toys and so on, or you'll have to pay for them yourself.
Another highly important aspect, that shows you if the agency you're talking with is a professional one, is the one regarding the actual payment method. If it's a legitimate agency, you will be paid your share, when you drop your earnings to them.
2. Discuss about your schedule and free days
You have the right to know what your schedule will be, and you should ask that from the very start. If they think that you are being too picky, then maybe this is not the agency for you!
So, find out what system of rotating schedules do they practice and do not accept appointments scheduled day after day. You need your time to rest to recover and also to live a separate life apart from the escort one.
This way, you will be in great shape for all your high-class dates and you will be able to gain some new regulars. But if you are tired like a common working lady from the streets, then you won't be able to do your job properly and the quality of your services will have to suffer, and so will the quality of your clients.
That's why it's important to know what your schedule will be, and not to get stuck into the low rated shifts. Ask the agency what's their policy when it comes to medical leaves and vacations, so that you won't have surprises when you'll need to take an extended time off.
3. Do some investigative work by yourself
Before committing to an agency, do some investigative work by yourself, to see exactly what background does the agency have. Look for the agencies online presence – the ads, the banners, marketing campaigns, forums and so on. Also, ask the agency how long have they been in business and how many active escorts do they have – not online profiles, but actual active companions.
4. Find out what their screening methods are
When you work as an independent escort, having a rigorous screening method is essential for your own protection. You know exactly what answers to ask and at what to look for when it comes to accepting a new date. You also have the liberty to refuse dating a client, if you feel something's fishy about him.
When it comes to an agency, the agency takes over the screening service, and does it for you. But, if we are talking about a shady agency, then we bet the screening service will be poorly made and that will endanger you.
That's why it's important to know what their screening method is, so that you may rest assure, knowing that they've got your back when going on a date with a stranger.
5. Ask about the agencies clients
Do not fall for the "we have more clients then escorts" trick, because is an old scam used by shady agencies to pick up escorts. Always ask what's the system used by the agency: if the ladies get assigned clients and if that's so, can that client be declined by the escort and what is the method of assigning clients to the active escorts.
6. Know what's free and what's to be paid for
Ask the agency about your photo portfolio, your outfits, your promotion plan and your chances of getting listed on directories. Many agencies provide photo sessions, ads, banners and listings on directories, for free, for their escorts, while others are charging the escort extra money for all that. Be informed about their tactics, before committing to anything!
By asking all the things we've mentioned above, you'll be able to get a clear picture regarding the business ethics of the escort agencies you've contacted and you will be able to make an informed final decision.
Do not let the agency representatives avoid answering you to all those questions, if you don't want to have some not so pleasant surprises later, after signing with them! Also, remember that the contract you sign should be personalised for you, with your fees and days off, if negotiated. DO NOT work for an agency without signing a contract in advance!