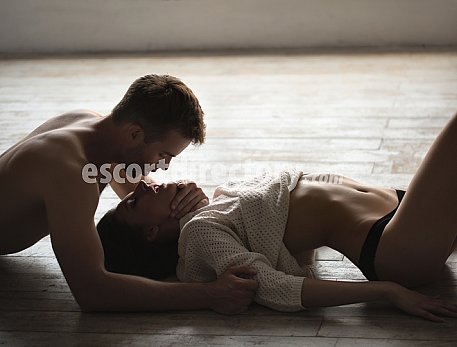 Throughout the year there are a lot of special days, just perfect to be celebrated in a naughty way with your favorite clients. There are days dedicated to great sex, to awesome blowjobs, to passionate kisses, to one of the all-time favourite activity, masturbation and the list can go on!
So, make a special, kinky agenda, where you keep track of all these international festivities, so that you can celebrate them accordingly and why not, to use them in order to offer a special treat to one of your regulars or a once in a lifetime sex package for your new clients.
Just think about it as a marketing opportunity and plan some special dates, with special prices, during those kinky festive days!
January 13th – The Shower Together Day
We've all done it and we all know just how kinky and amazingly hot, showering together can be, so announce your clients that on the Shower Together Day you've planned a special spa-like treatment for them, including the amazing sex in the shower and a great, aromatherapy massage.
There's no problem if you don't know how to do a by the book massage, if you wear something slutty and sexy and rub your hands all over his naked body, while covering him in scented oils and massaging his erogenous areas, you will have a happy client and a very good pay day!
January 20 (the third Friday in January) – The International Fetish Day
Yes, you've heard that right, if you have a fetish now is the best time to bring it to life and turn it into reality! There is an entire day dedicated to fetishes in January, so take advantage of that to spice up your dating routine and offer your regulars something different and naughty.
Send them an email in advance, telling them that you want to make The International Fetish Day special, and ask them about their likes, dislikes and kinks. Then, when your clients start booking you, just come prepared, with your homework done and your costumes and toys ready for action!
January 21 – The National Hugging Day
During your time spent in the escorting business you must have come across all kind of weird or unexpected requests from your clients and one of them is the request for attention. This happens because many clients just one someone to listen to them, they want a sweet, sympathetic face to talk to, someone to give them a hug and a kiss and just be there for them, without asking questions, giving advice or criticise them.
So, take advantage of this special day to contact in advance all your clients that fit the pattern and ask them how they are feeling and invite them to a special date. They will surely appreciate your interest in them!
March 14 – The International Steak and Blow Job Day
Yes, there is a day dedicated to man's two special pleasures: a good steak and a well-done blowjob, so why not give them both, for a special treat?
So, make a package, especially for this day and offer you client a gift after Valentine's Day, because he definitely deserves it!
April 14 – The International Cake and Cunnilingus Day
If men had a day dedicated to their two favourite things – steak and blowjobs, why shouldn't women have a similar day, dedicated to cake and cunnilingus….two of our favorite things to enjoy at the end of a hard day!
So, if your client asks you what present to give you as a reward for being such a great lover, ask him for a tasty cake and a mouth-filling cunnilingus, cause baby, you too deserve to have some fun ????!
April 18 – The National Anal Sex Day
You have anal sex listed among your other services? Then this is the perfect time to market this great service, involving your hot, tight bootie. So, make a newsletter, announcing your clients to book you on this special day, for a naughty treat and count the appointments!
April 24 – The National Lingerie Day
Sexy lingerie has always been a major turn on for men, so why not turning this day into a feast for the eyes! Plan a lingerie show where your client is the main audience and the only one able to tear those sexy, lace bikini off your hot body. He will surely appreciate the show!
June 22 – The No Panty Day
Yes, there is a celebration dedicated to going full commando underneath that sexy dress or skirt you plan on wearing at your next date. So, do just that and go panty-free at your next date, at a fancy restaurant or in a public place and make sure to let your partner know you're are fully naked underneath your clothes, by slipping his hand between your thighs in the middle of the dinner conversation.
July 6 – The International Kissing Day
Some clients just love kissing and find the foreplay even more appealing than the actual having sex part. So, prepare yourself to offer some hot kisses to your clients, during this international, sexy celebration.
July 31 – The National Orgasm Day
Everyone loves a good orgasm, the type of climax that leaves you breathless and shaking while lying next to your partner, and what better way to celebrate the magic or orgasming, then by having and giving multiple ones!
August 23 – The International Go Topless Day
We don't think going topless at a date is a very good idea, but we think that a celebration dedicated to boobs is always a great plan. Show your babies off and put them in the spotlight so that your clients can fully enjoy them and the sight of your naked body. This day is more about embracing your body, your nudity and loving yourself just as you are, so keep that in mind next time you tend to be over-analytical about your looks.
September 6 – The International Oral Sex Day
A whole day dedicated to oral sex is like happy hour for your clients. So, use this celebration into your advantage, to attract new clients and to maintain the regulars, by planning special dates for them, involving of course some good old oral sex!
November 4 – The International Sex Toy Day
Life's always better if you have the right vibrator, or sex toy in this case! Having and using sex toys is still considered something to be embarrassed about and something that you hide in a very dark place in your closet, but that should not be happening! Be proud of your fetishes and likes in bed and enjoy playing around with a good quality sex toy.
And you girls can do just that – eliminate the taboo that surrounds this topic by making your clients feel comfortable around sex toys and by making them appreciate the extra sensations that a good sex toy brings during sex.
There are new sex related international days appearing every day, so keep your eyes on what's new and always try to use everything to your advantage, because escorting is marketing baby, so learn to use it well!