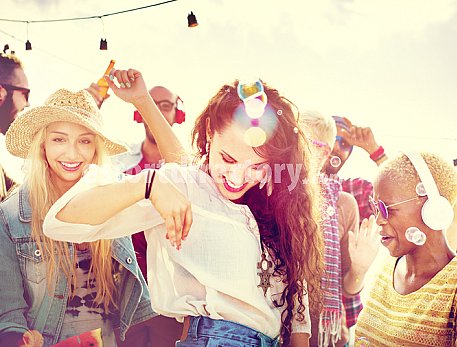 Being where your clients like to spend their free time and money is vital if you want to stay in the game and attract the right clients to date. So, make your event agenda in advance, at the beginning of the new year so that you can plan your budget and events to attend.
Here are the top events that take place in the second part of 2018, all over the world:
July
Tomorrowland
July 20 – July 29, Boom, Belgium
Tomorrowland is the festival that no music lover should miss. All the great names in music, DJs like David Guetta, Tiesto and Afrojack are all there, performing and so are their fans. Even if we are not talking about a high glam event, Tomorrowland has started to attract a pretty vast crowd, off all ages and financial backgrounds. So be there and have fun, because you never know when you bump into someone rich and famous.
August
Notting Hill Carnival
August 26 – August 27, Notting Hill – London, UK
The highlight of the social London calendar, the Notting Hill Carnival is the celebration everyone expects. We are talking about the best UK festival, full of color, music, dancing, costumes and fun.
Loosen up, dance the night away and get ready to fill up your agenda with brand new clients to date.
September
Oktoberfest
September 22 – October 07, Munich, Germany
All beer lovers know what Oktoberfest is and celebrate it in style in the heart of Germany. Year after year, this amazing festivity has started to attract people from all over the world, from beer lovers and pub goers, to a fancier crowd looking for new, exciting ways of having fun.
The idea is that, if you want to have some fun and end the hot, summer days in a relaxing and fun way, Oktoberfest is the place to be and to be seen. This way you'll expand your agenda of clients and who knows, maybe put Munich into your touring schedule.
October
Austin City Limits Festival
October 05 – October 14, Austin, Texas, USA
If you are from the US and you don't feel like traveling to Europe, a music festival you can't miss is the Austin City Limits. No matter your taste in music, here you will find something from every taste, the famous DJs, to top artists filling the music charts. If this is not the place to be, we don't know where else you should go. Here comes everyone who is everyone, from young businessmen looking to relax, to genius entrepreneurs making big bucks on big ideas. Briefly, here is the place where you have a change of having some well-deserved fun while meeting new potential clients.
November
Day of the Dead
October 31 – November 02, Mexico City, Mexico
The Day of the Dead is going to become the next Rio's Carnival, or at least that's what the Mexico authorities are planning for it, in the next few years.
A colourful festival, with an amazing parade, great music and dancing, the Day of the Dead must be on your "to do" list of 2018.
December
Hogmanay
December 30 – January 1st, Edinburg, Scotland
5 band playing at the same time, an amazing Christmas Market, an ice rink, a ferris wheel and an incredible firework show at midnight, this is the Scotland way of ending 2018 and starting a new year with jo, dancing and laughter. So, if you have no other plans for the end of the year, or if your regular wants to spend the New Year's Eve in a different, less opulent, but really fun way, tell him about Hogmanay and you two will surely have a blast.
Here are just a few of the major events 2018 has installed for you. Stay connected and add new useful events that can help you expand your clients list and meet new people, from higher social circles. This way you make sure you stay relevant in the high-class escort industry!