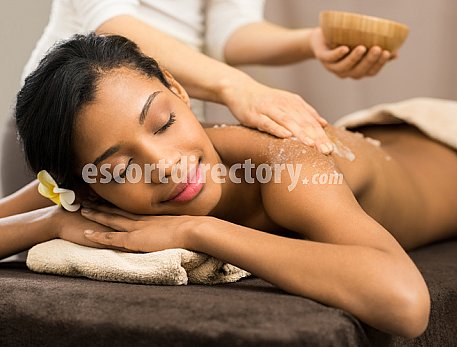 The winter cold can be really harsh on your skin, making your lips crack, you skin exfoliate, and your cheeks all dry and red.
As hard as you try to avoid staying outside during the winter months, the cold wind still makes a mark on your skin and if you add to that, the fact that this is the time when you, as an elite companion, get invited to join your dates to all sort of sexy getaways and outdoor, winter sports resorts, then taking really good care of your skin is a must.
And, because we know that with your busy schedule, you can't spend each and every day at the beauty salon and at the spa, here are a couple of things you might consider doing, in order to maintain the healthy glow of your skin, during the winter escort season:
1. Drink plenty of water and less caffeine and alcohol
During summer days, drinking water is an easy task to follow, but during the winter days, when the hot drinks are preferred to plain water, staying hydrated is quite a difficult thing to do. But, keep in mind that a well hydrated body means a well hydrated skin that can face the wind and cold weather.
Another thing to consider is reducing the amount of caffeine and alcohol drinks you're consuming during the winter season, because both caffeine and alcohol dehydrates the body, leaving your skin dry and exposed to the cold. If you want to share a drink with your date, make sure you drink plenty of water in between. This way, you manage to keep a balanced level of hydration into your body.
2. Pay extra attention to what you eat
We are not referring to diet food, but to food that helps you fight wrinkles and tissue damage, like the omega 3 contained by fish, that helps you build collagen deposits in your body, green leafy vegetables and avocado, that are full of vitamin E, great for the immune system, and lots of fruits, rich in vitamin C, for a wrinkle free skin.
Try adding to your diet fruits and vegetables that have a higher water intake, like apples, oranges, kiwi, celery, tomatoes, cucumbers and carrots, so that you can hydrate your body from the inside out as well.
3. Get a haircut
It doesn't have to be a drastic change of looks, it can also be just cutting down the split ends and putting a hair mask on. This way, your hair is revived and ready to fight off the cold weather, the moist air and the snow. Also go for a natural shampoo and conditioner and your hair will be in top shape at the beginning of winter.
4. Exfoliate weekly
Exfoliating the dead skin that got flaky because of the cold weather is a must, especially when working as a high-class escort. So, add full body exfoliation to your weekly, beauty routine and you'll manage to fight off the nasty effects that the cold wind can have on your body.
5. Moisturize, moisturize, moisturize
No matter where you are, if you sleep at your dates house, or you are with a client on a sexy getaway, always pack with you a highly moisturizing, body cream. This way you manage to keep your body well hydrated and protected from the elements.
Use it on your entire body and add some extra on your feet and hands, just before going to sleep. This way, you'll wake up with a soft baby skin that your partner will adore to touch.
6. Wash with lukewarm water
When outside is cold, we tend to use really hot water to wash ourselves, but this means that with the hot water we are stripping away some of the natural oils that our skin produces, in order to keep us well hydrated.
That's why, at least when it comes to hands and face, it's better to use lukewarm water to wash up, so that all the oils can be kept inside the skin, to help us fight the wind.
Always looking in top shape and always having a healthy glow, shiny hair and soft, velvety skin are a must when it comes to working as an elite escort. That's why knowing how to keep your fresh and healthy look is vital, especially when it comes to attracting high-quality clients to date. So, follow our suggestions mentioned above and keep your skin beautiful, even during the cold, winter days.